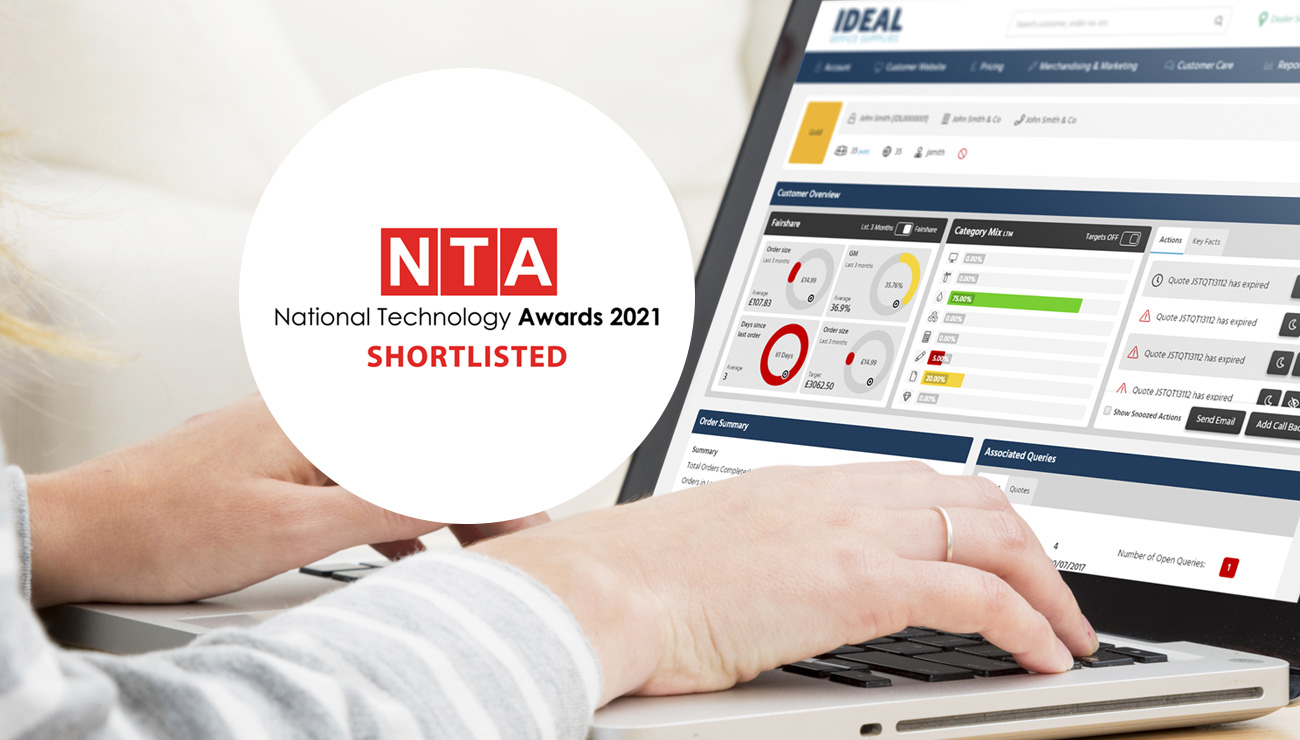 Office Power shortlisted for National Technology Awards 2021
Office Power has been shortlisted for the prestigious National Technology Awards for the second time. The category is in recognition of companies that can act as partners, become a trusted extension of the customers' brand, and provide support and advice whilst delivering innovative technology.
Office Power is nominated for the launch of its suite of advanced eCommerce tools, and support services that were introduced to dealers in response to Covid-19 and the immediate effects dealers were experiencing with new working behaviours and volatile changes to the industry. Recognising the surge in eCommerce during the beginning of the pandemic, Office Power created new functionalities that would allow dealers to identify different customer segments and automatically target those with tailored offers and messaging across their websites to achieve better, more targeted returns.
In recent months, research has reinforced the correlation between personalising the eCommerce experience with the increase in sales. And by creating these advanced tools, Office Power has enabled dealers to benefit from this profitable trend whilst empowering them to become more agile and responsive. Furthermore, by providing a highly flexible technology and services solution, Office Power customises its offering to match the specific needs of a dealer, giving them the freedom to run their business the way they want, with the right business partner by their side.
Office Power dealer partner, Mark Rostock from Just Office, said:
"The pandemic has been a traumatic time for all of us, but the Office Power team have made a huge effort in making everything as seamless as possible for us and our customers and have provided us with everything we need to stay afloat and keep selling. What sets Office Power apart is that they're always willing to help their dealer partners, and they see things from our perspective, which has been really valuable over the past year."
The National Technology Awards is organised by National Technology News and is the most comprehensive celebration of technology in the year. Marking its 5th year, the National Technology Awards celebrates businesses of all sizes that are well-known as technology pioneers across the UK. The gala event and ceremony will take place on 29th September at the London Marriott Hotel, Grosvenor Square.