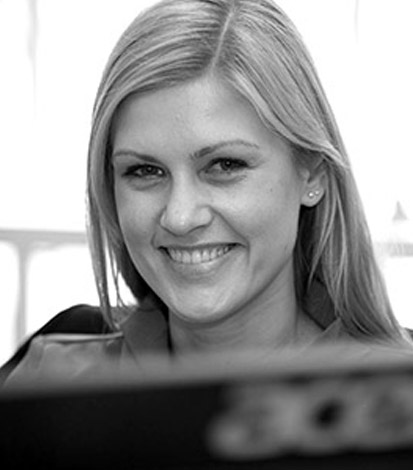 Alina Fisher
Group Marketing Director
There is never a dull moment at EO Group. We are disruptive. We are innovative. We are tech and data geeks.
"I joined EO Group at the early stages of the conception of Office Power as a Senior Marketing Manager, progressing to Group Marketing Manager, Group Head of Marketing and then Group Marketing Director. My previous experience was in other industries, and what surprised me the most when I joined EO Group was how dynamic and forward-thinking the company was, especially in a traditional sector like office supplies.
The technology that we've built at Office Power is truly ground-breaking and has positively disrupted the office supplies sector. It has so much potential too, it's really exciting to be a part of a company like this.
We provide business supplies companies with high-calibre technology that enables them to compete with online giants out there while on a local level continuing to leverage valuable relationships with their customers.
We were the first in the market to build a solution like this, and it's been fantastic to be part of its success story. For me personally, it's been an incredibly exciting journey. When I joined the company, we didn't have a marketing department and only had a handful of dealer partners. Now Office Power is the key part of the group business, with teams continuously expanding across the board to keep up with the growth rate."