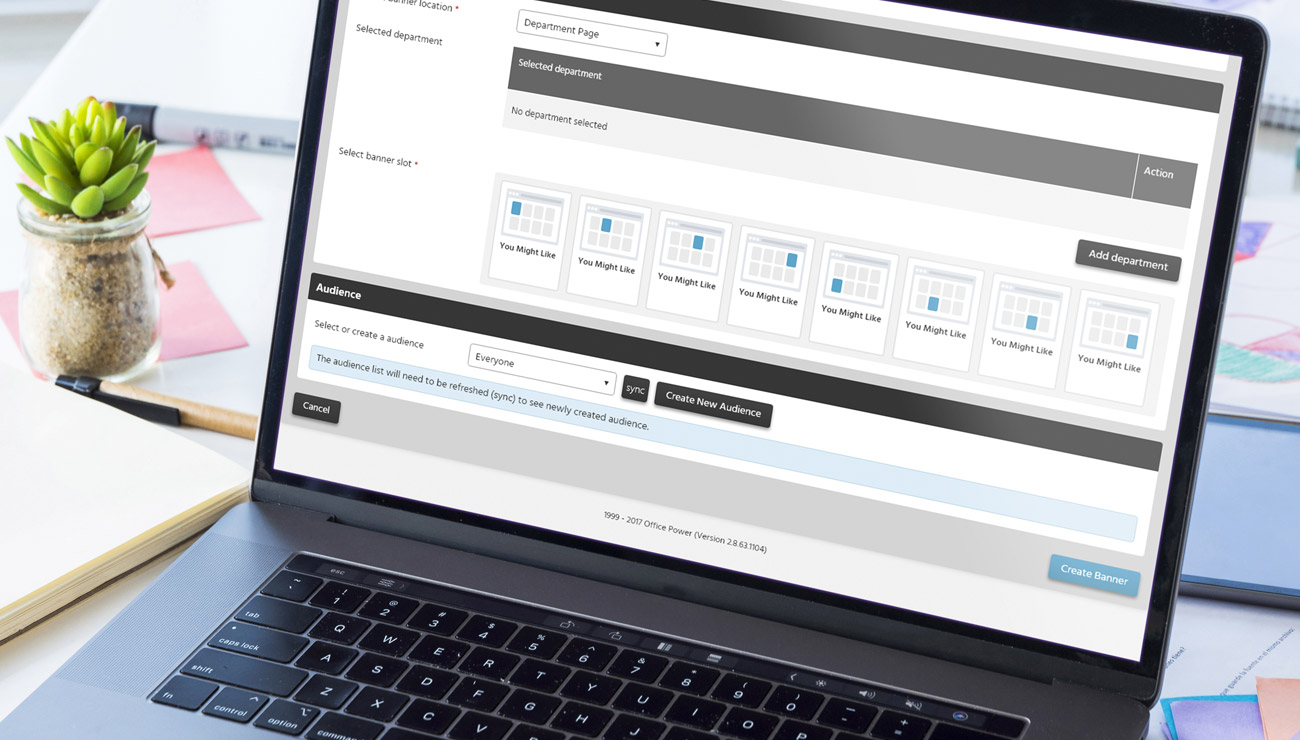 Advanced segmentation, targeting and positioning tools
With flexible working looking likely to remain the norm, it became more important than ever for our clients to have the support and technology to meet the demands this challenging climate creates.To enable them trade well in this volatile space, this year we have launched advanced platform features.
Our platform captures key firmographic customer data – such as job role, location, company size, industry and so on. The latest enhancements to the platform allow the user create segments and customer audiences, which in turn can be targeted with different merchandising and marketing messages. To illustrate this with an example, the user can create an audience of office managers in the construction industry, who are working from home and buying for 50 employees. They can then configure their website merchandising and marketing materials to specifically target this audience of customers with the products and promotions relevant to them, offering a tailored customer experience and eliciting sales. To go a step further, the user has the ability to target these audiences and segments with bespoke custom pages, delivery charges and minimum spend thresholds, further personalising their customers' journeys.
By providing these bespoke tools which enable businesses to adopt a personalised approach in their eCommerce strategy, we are empowering our clients to thrive and fulfilling our role as a partner.